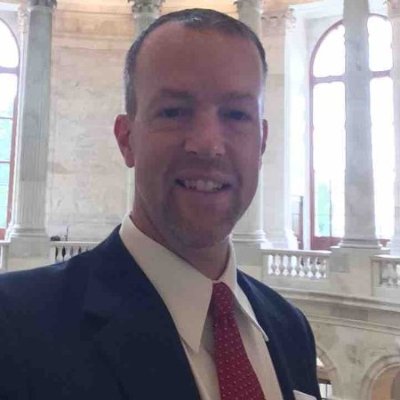 Huntsville, AL, January 23, 2023 – Mr. Bryan Dingo joins MDW Associates, LLC (MDW) as the Director of National Aeronautics and Space Administration (NASA) Programs.  Mr. Dingo brings experience from a variety of industries, which has prepared him for his current role in leading the operations of this sector of business for the company.
As Director of NASA Programs, Mr. Dingo is responsible for the delivery of enterprise-wide financial services in support of NASA's missions, programs, projects, centers, and organizational offices. Initially these services will be supplied to Ames Research Center (ARC) and the Armstrong Flight Research Center (AFRC) in California; the Glenn Research Center (GRC) in Cleveland, OH; the Johnson Space Center (JSC) in Houston, TX; the Kennedy Space Center (KSC) in Florida, the Marshall Space Flight Center (MSFC) in Huntsville, AL; and the Stennis Space Center (SSC) in MS.
After graduating Ohio Northern University with a BA in Sports Management, Bryan became the General Manager for the Huntsville Stars, a Double A baseball franchise, that has since been replace by the Rocket City Trash Panadas. It was in his most recent position as Vice President of Phoenix – Huntsville Rehabilitation Center, a Huntsville-area nonprofit, where he honed his knowledge and expertise with government relations and contracting. Phoenix's mission is to find equitable and good-paying positions for individuals living with vocational disabilities, primarily through government contracts. Mr. Dingo oversaw an operating division of thirty-five different contracts with multiple geographic locations, experience that directly prepared him for this new role.
"Adding talent like Bryan's to our management team is an important step in our continued growth," MDW's Vice President of Information Systems, Scott Phillips said. "One of the best ways to take care of our employees and our clients is to attract high quality leaders, like Bryan, to our expanding team."
MDW, headquartered in Tysons, VA with offices in Huntsville, AL, is a small business dedicated to providing exceptional professional and senior advisory consulting services to its Defense and Aerospace clients. The company specializes in providing solutions that help its clients analyze and address complex program, financial and technical challenges. MDW's innovative tools support fully informed decisions – with the goal of "Making Data Work" for its clients.
For more information about MDW Associates, LLC see our website: https://mdw-associates.com